Trade Fairs in Saudi Arabia
Trade fairs in the Kingdom of Saudi Arabia provide exhibitors with an opportunity to meet most of the decision-makers from their sector and convince them on the spot of their products and services.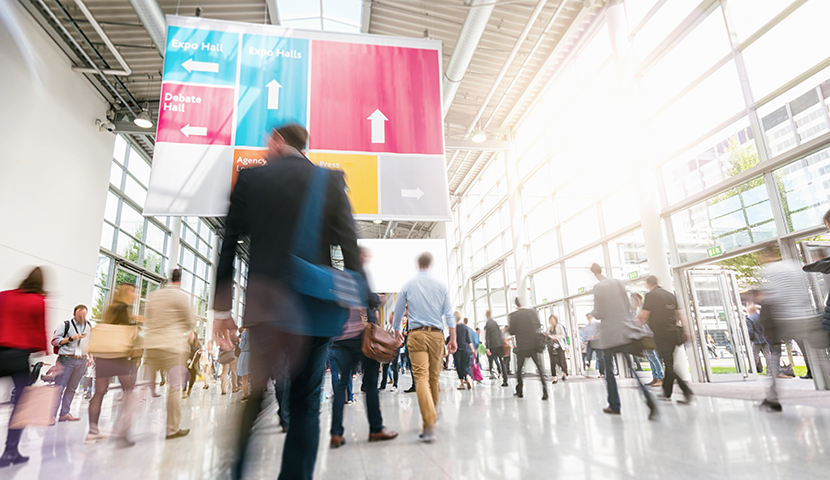 We offer a wide range of services for our customers. Please contact following person for further information:
Exhibitor service - Mr. Al-Ameen Al-Dalali (al-dalali(at)ahk-arabia.com / +966 92 000 5863 ext. 110).
Visitor service - Mr. Asif Ansari (ansari(at)ahk-arabia.com or +966 92 00 5863 ext. 112 / Mr. Tareq Qamhan (qamhan(at)ahk-arabia.com or +966 92 000 5863 ext. 109).

Exhibitor service:
Selecting the most suitable trade show according to the company's business and objective
Assistance from application process over stand management and freight to support with third party contractors
Recommendation on marketing and promotion campaigns
Organization of B2B meetings and company visits
Assistance for Schengen visa and all other travel needs (flights, hotels etc.) Translation services
Visitor service:
Trade Fair visitor registration and ticket sales
Assistance for Schengen visa application and all other travel needs (hotels, flight etc.)
Organisation of B2B meetings and company visits
Translation service
Organisation of visitor delegations
Our Partners
Jeddah-based Al-Harithy Company for Exhibitions is Saudi Arabia's leading event organizer. The first to own dedicated exhibition venues and organise international trade shows in the Kingdom, Al-Harithy has, over more than 30 years, staged in excess of 500 successful exhibitions across a wide range of industry sectors.
For further information, visit:
Reed Exhibitions is the world's leading event organiser, with 500 events in 39 countries. In 2011 Reed brought together six million active event participants from around the world generating billions of dollars in business. Today Reed events are held throughout America, Europe, the Middle East and Asia Pacific, and organised by 33 fully staffed offices. Its portfolio serves 44 industry sectors.